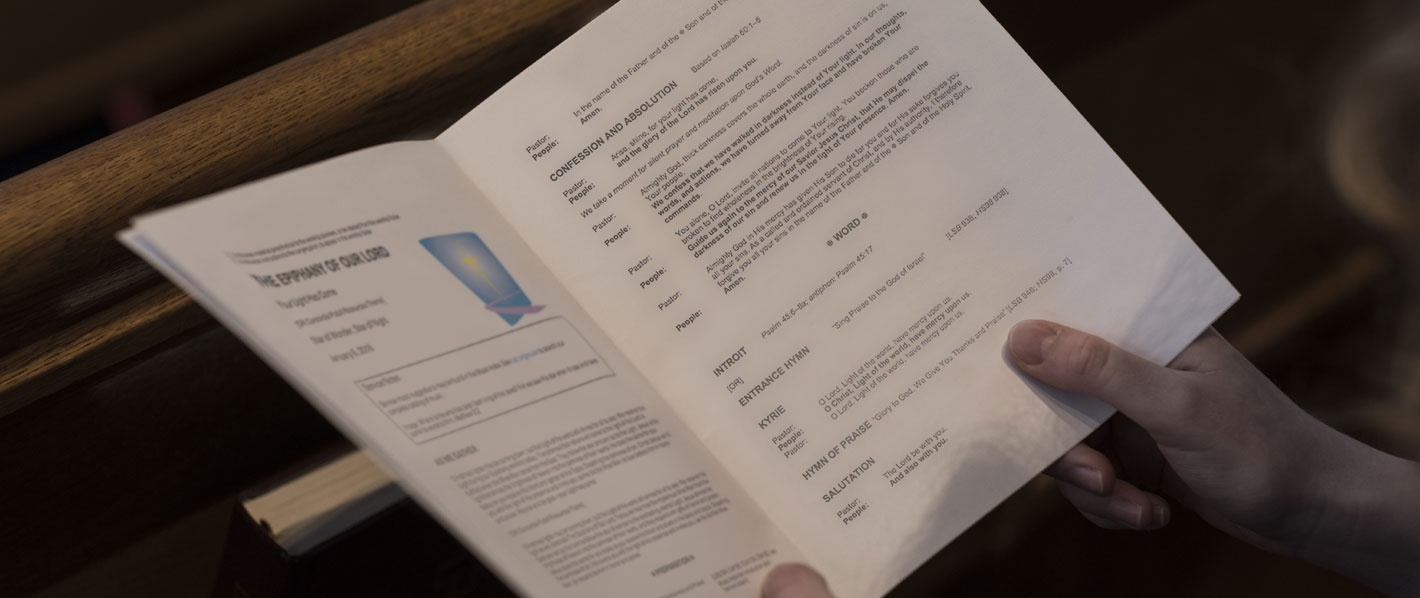 Just as some churches use banners and worship-screen images to help convey the theme of each week, bulletin artwork can be used for the same purpose. Here are some images you can use as you begin to organize your bulletins for the Epiphany season. These images are taken from the worship-planning resource Creative Worship for the Lutheran Parish.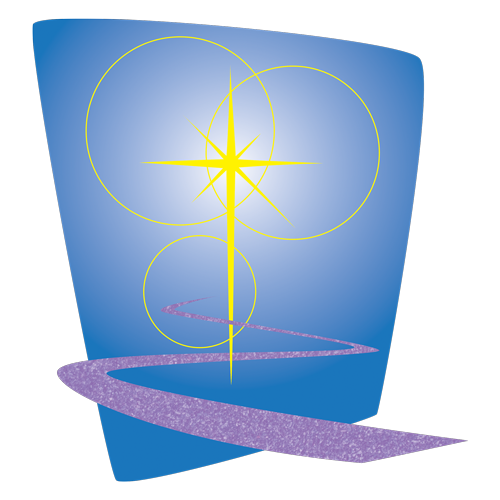 The Epiphany of Our Lord
Where is He who has been born king of the Jews? For we saw His star when it rose and have come to worship Him. (Matthew 2:2)
This image for the Epiphany of Our Lord (January 6) plays off the Epiphany theme of light, emphasizing the Bethlehem star. The purple road in the forefront reminds us of the Magi's journey from the East to worship Christ the King.
---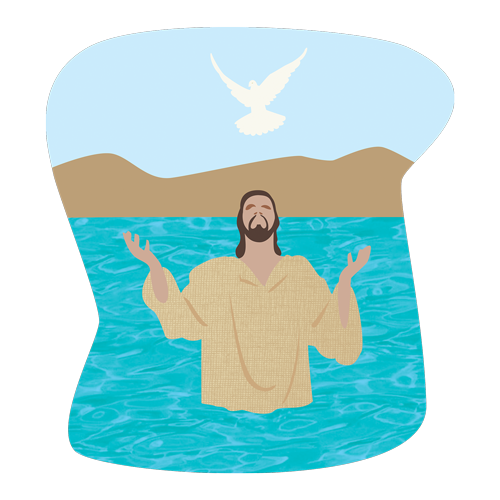 The Baptism of Our Lord (Epiphany 1)
You are My beloved Son; with You I am well pleased. (Mark 1:11)
This Sunday's image captures the moment in our Lord's Baptism where we see the Trinity at work. As Jesus rose up out of the water, the Holy Spirit descended, and the voice of the Father said, "You are My beloved Son; with You I am well pleased."
---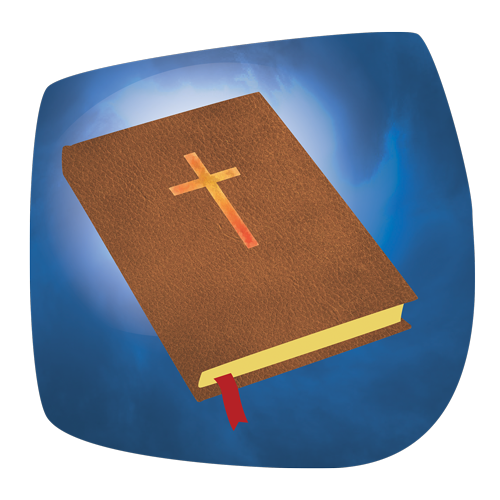 Epiphany 2
Speak, for Your servant hears. (1 Samuel 3:10)
The artwork for Epiphany 2 focuses on Samuel's words in the Old Testament Reading for this Sunday. In this familiar account of the calling of Samuel, we hear him respond to the Lord, "Speak, for Your servant hears." May the Church continue to be filled with those who, like Samuel, are eager to read, mark, learn, and inwardly digest the words God has revealed in Holy Scripture.
---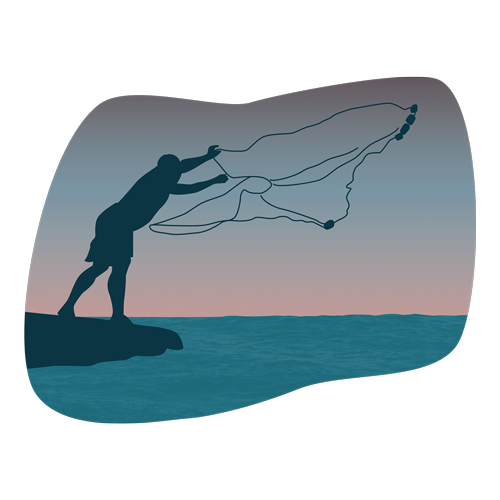 Epiphany 3
Follow Me, and I will make you become fishers of men. (Mark 1:17)
The Gospel for the Third Sunday after the Epiphany recounts Jesus' calling of Simon, Andrew, James, and John. Here we see these disciples leave their fishing nets and follow our Lord. This image of a fisherman casting his net reminds us of Christ calling these disciples to leave their work to instead become fishers of men.
---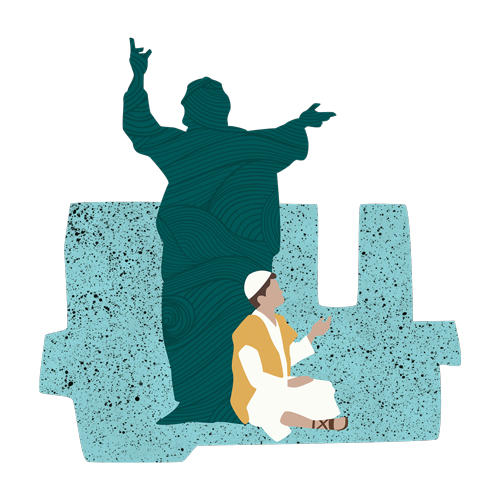 Epiphany 4
They were astonished at His teaching, for He taught them as one who had authority. (Mark 1:22)
This image is an abstract interpretation of Jesus' teaching in the synagogue. As our Lord taught with great authority, He also commanded an unclean spirit to depart from a man sitting in the temple that day. Christ's words and actions conveyed much authority, in great contrast to the scribes, who taught in the temple on a daily basis.
---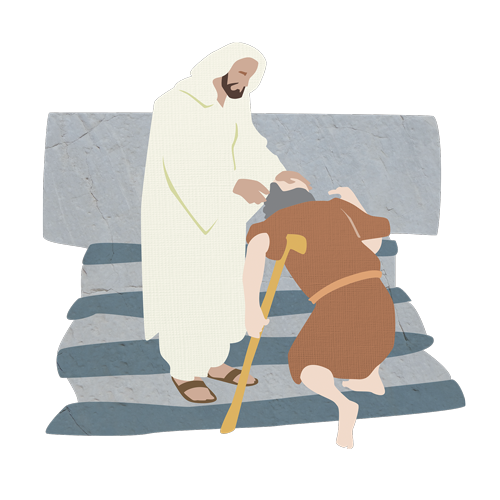 Epiphany 5
[Jesus] healed many who were sick with various diseases, and cast out many demons. (Mark 1:34)
Likewise, the image for the Fifth Sunday after the Epiphany focuses on Jesus' work to heal and perform miracles. We see here our Lord's compassion to heal all those in need and His power to effect that which He says.
---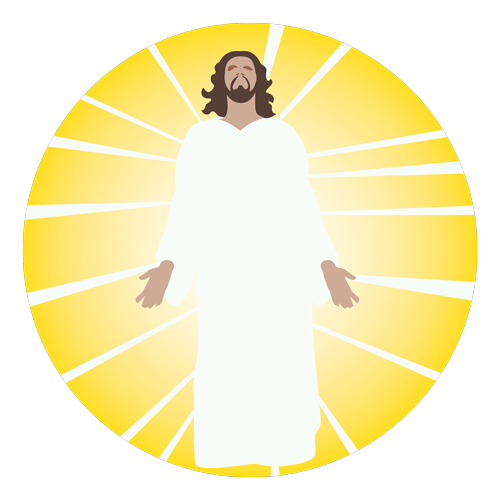 The Transfiguration of Our Lord
He was transfigured before them, and His clothes became radiant, intensely white, as no one on earth could bleach them. (Mark 9:2–3)
Jesus' revelation of His divine power is taken to another level on the Mount of Transfiguration. The image for this day depicts this transfigured glory of our Lord, with robes bright as the sun and radiance emanating from His very being.
---
Looking for more images like this? Creative Worship for the Lutheran Parish offers bulletin art, presentation slides, music selections, and service outlines for every Sunday in the Church Year. Try a free sample service from the current edition of Creative Worship!
Images from Creative Worship for the Lutheran Parish, Series B, Quarter 1 2017–2018 © 2017 Concordia Publishing House. All rights reserved. Images from this blog post may not be copied, reproduced, transmitted, or stored in any manner without the written permission of Concordia Publishing House.
Scripture quotations are from the ESV® Bible (The Holy Bible, English Standard Version®), copyright © 2001 by Crossway, a publishing ministry of Good News Publishers. Used by permission. All rights reserved.